Articles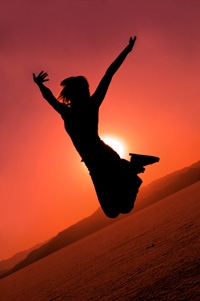 Dr. Fields Free Open to the Public Lecture on Arthritis, Joint Pain and Inflammation
FREE TO THE PUBLIC LECTURE
Arthritis, Joint Pain and Sports Injuries
Can Prolotherapy Help?
Peter A. Fields, MD, DC is one of a handful of physicians in the nation with both medical and chiropractic degrees. He integrates state-of-the-art holistic therapies with orthopedic medicine, conventional medicine and chiropractic.
Do you want to avoid surgery?
Do you have arthritic joints?
Injuries that won't heal?
Joint or ligament pain?
Than maybe Prolotherapy is for you!
Prolotherapy is a natural non-surgical method of assisting the body to heal injured or weakened joints, ligaments and tendons. With Prolotherapy, the weakened areas are injected with a proliferant that stimulates the growth of healthy, strong tissues. As the tendons and ligaments grow stronger and vibrant, the pain is alleviated.
Come to this exciting and informative lecture. Find out the latest alternative treatment for those nagging aches, pains and injuries that have been plaguing you.
Monday February 18, 2008
7:00 – 8:30 p.m.
Sha'arei Am- The Santa Monica Synagogue
1448 18th Street, Santa Monica (between Broadway and Santa Monica Blvd)
Sponsored by the Santa Monica Co-Opportunity
Santa Monica's Cooperative Natural Grocer
16th and Broadway, Santa Monica