Articles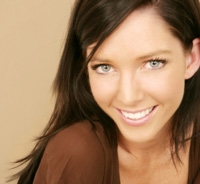 Prolotherapy – Is It For You
Prolotherapy is a natural and effective treatment to strengthen specific areas and eliminate the pain. Prolotherapy stimulates the body to repair the painful area and starts the growth of new healthy, strong tissue. One's body – and their own immune system – proliferates the tissue.
What makes an ideal Prolotherapy candidate:
Ligament or tendon pain
Desire to get better and follow a treatment plan
Positive mental outlook
Healthy diet
Strong immune system
To Learn More Contact Us Today! It's Free
Arthritis and Fibromyalgia
Arthritis and Fibromyalgia sufferers have some or all of their pain or from ligament and tendon injury. When the underlying ligaments and tendons are weak, the muscles spasm to stabilize the joints, and pain occurs as is the case in Fibromyalgia. The same can be said for arthritis except the body is stabilizing the joints by the overgrowth of bone.
Prolotherapy works by causing a strengthening of ligaments which allows the stabilizing of joints. When this happens, the muscle spasms are stopped (as in Fibromyalgia) or the need for the body to overgrow bones (as in arthritis).