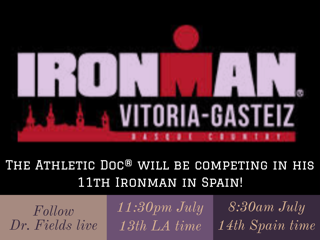 The Athletic Doc® will be competing in his
   11th Ironman!!
  July 14, 2019 in Spain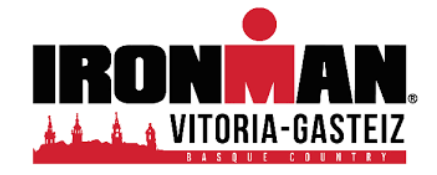 Follow Dr. Fields live
Go to Ironman.com
Search Vitoria-Gasteiz (click athlete tracker)
or
Download the Ironman Tracker App
      Go The Athletic Doc!
NOTE: Race starts at 8:30am Sunday the 14th local time
(11:30 pm Sat Night July 13th LA time)
There is a 9hour time difference.
Dr Fields est. time is 13.5-14.5 hrs. Race number is 1919