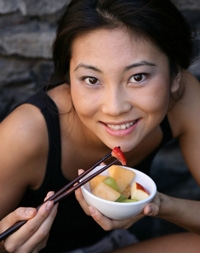 The Future of Your Health – Your Best Investment
Investing in your health should be very important to you. Since the future of health care is changing, you should be involved with this investment. Some of the treatments out there promoted by conventional medicine are doing their job- that is getting people better. But some can actually make you worse, or affect different parts of the body in a negative way. What good is it if it cures your specific ailment only to give you a different one.
When you make a financial investment, you measure it by how much it grows each year. Investing in your health pays off in many different ways: wellness, health stability, quality of life, energy, happiness and more. There is an underlying cause for each of your symptoms and that will take time and effort on our part and yours to find out what that may be. For this reason, more and more people are starting to get concerned about and involved in, their own health care. Just treating the symptoms will not make the problem go away; one must get to the cause of the problem and fix that. This approach is what Integrative/Holistic medicine is all about.
The U.S. Centers for Disease Control and Prevention reports that the key factors influencing an individual's state of health have not changed significantly over the past 20 years. Heredity accounts for 18% and the environment is 19%. Everyday lifestyle choices are 53%. The decisions people make about their life and habits are therefore by far the largest factor in determining their state of wellness.
Peter A. Fields, MD DC, is a Los Angeles Prolotherapy doctor and PRP Doctor and the founder of OrthoRegen.
At OrthoRegen we want to help you to achieve your goals of optimal health and sustained wellness. We will do so using the most effective, least invasive path. Only you can decide what is fair and worth this investment when it comes to out-of-pocket costs for your health care. We will make every effort to instil the feeling that what you spend was worth it. After all, this is your health that we are talking about.