Regenerative Orthopedics might not be as well known as they should be, but they can have an incredible impact on your life. When your tendons and ligaments hurt or are otherwise injured, it can take an awful toll on your life. Pain in your ligaments and tendons can make any physical activity more difficult: getting up, sitting down, walking and everything in between. Regenerative Orthopedics are a great way to not only heal your wounded ligaments and tendons, but they are a way to do so without having to get surgery. At OrthoRegen we can help you to live free from the ligament and tendon pain that is putting a damper on your life.
How Regenerative Orthopedics Work
Regenerative Orthopedics target the painful and injured joint structures. Prolotherapy, PRP, and Stem Cell Therapy stimulate the body's natural healing cascade, boosting the ability of the body to regenerate and repair. The treatment helps your body to make new cells. See, tendons and ligaments tend to not have the best circulation. That means that they don't get the blood supply that other parts of your body might. And healing nutrients are in your blood. By encouraging the supply of these nutrients, your body is able to heal more quickly and completely. Instead of being outside of the circulation, or cut off from it, suddenly the area of your body will be awash in these nutrients. Then, the area will be able to heal. Even better, it will be able to heal using the body's own natural, organic methods.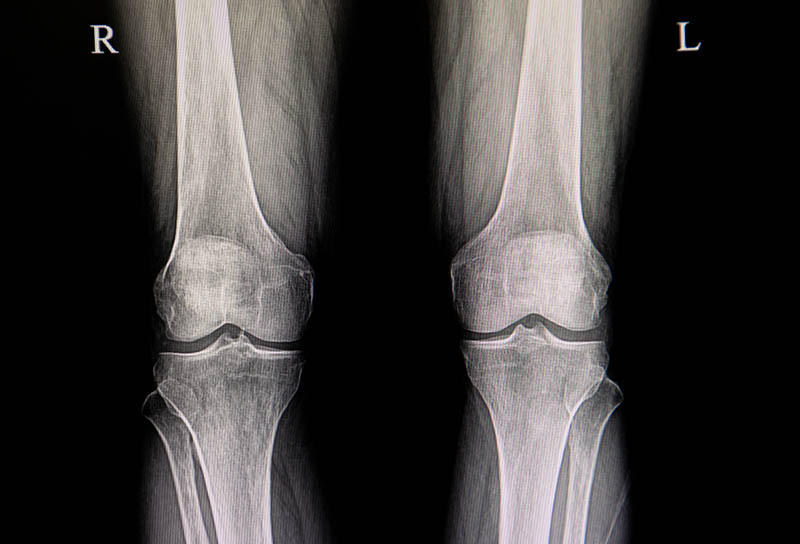 Safe and Secure
It's perfectly understandable if you read the above section and thought something like: "Wow, that sounds effective." But is it really? At OrthoRegen, we've been helping people with joint pain and injury for quite some time. We know how to administer Regenerative Orthopedics by using the Gold Standard of care. With effective treatment, you always want experience! Our practitioners have many, many years of experience in administering Regenerative Orthopedics, such as Prolotherapy, PRP, and Stem Cell Therapy.
We will do everything possible to make this treatment as non-invasive, and make the experience as positive as possible. In addition to being a non-invasive alternative to surgery, this treatment also features an alternative to general anesthesia. You never have to "go under" or anything like that. We will use a local anesthetic to help provide comfort during the procedure. Regenerative Orthopedics effectively provides you with the pain-free results you want, because it strengthens your ligaments and tendons, and gets you back quickly to the activities and sports you love. 
In Only a Few Treatments
If anyone says something like, "You only need one Prolotherapy treatment to get the maximum benefit," they are not telling the whole truth. Sure, sometimes people get better with just one treatment. But it is important to understand that a reputable practitioner will tell you that the average number of treatments are 4-8 treatments sessions for proper healing. You have most likely been suffering with pain for a long time, and the problem did not just develop overnight. In the same way, the body, and specifically the ligament and tendon injuries, will take several months to fully regenerate and heal. 
It's important to note that, in addition to helping your ligaments and tendons, there are no real negative side effects to Regenerative Orthopedics. They benefit your body, without detracting anything from it. They heal and repair, rather than weaken the soft tissue. We mention this because we often have patients say something like, "How are these different from cortisone shots?" Well, you could get cortisone shots and they might be "effective," but they are only a temporary, short-term, interim solution. Study after study has shown that the effectiveness of cortisone may diminish, and can even weaken the soft tissue eventually.
For many people, this might be the first time you are hearing about Regenerative Orthopedics.  We have several satisfied client testimonies that you are welcome to read and watch. Please call us if you have questions and if you would like to set up a consultation. Our phone number is 310-453-1234.