Dr. Fields Talks About the Dangers of Anti-Inflammatory Medicines: An Interview on KCAL/CBS 
Peter A. Fields, MD, DC is an expert lecturer on Regenerative Orthopedic therapies and is a sought after speaker for his medical knowledge as both a chiropractor and medical doctor. And in this video, Dr. Fields gives some insight into some of the problems people can encounter when taking too many anti-inflammatories. Check out this Interview with Dr. Fields on KCAL/CBS About the Dangers of Anti-Inflammatory Medicines.
Anti-inflammatories, such as Ibuprofen and Naproxen, can result in the eventual destruction of a joint, because they actually interfere with the healing process. Dr. Fields discusses this in greater detail in this video.
Watch the Video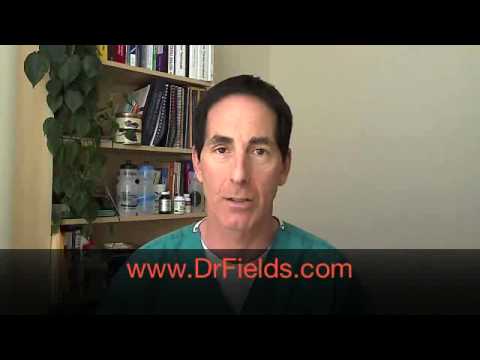 Want More Information On Treating the Painful Joint Without NSAIDS?
Prolotherapy, a regenerative therapy, is a non-surgical treatment for joint and spine pain. The treatments are a natural method of assisting the body to heal injured or weakened joints, ligaments, and tendons. They actually boost the body's own healing abilities.
With Prolotherapy (also called Dextrose Prolotherapy), the weakened areas are injected with a solution that stimulates healthy, strong tissues. And as the tendons and ligaments grow stronger and vibrant, the pain is alleviated, and motion is restored.
Is a joint, ligament, or tendon is causing you pain or limited movement? Then Prolotherapy might be the right choice for you! Prolotherapy can help with arthritis, knee injuries, tendonitis (tennis elbow), hip dysfunction, bulging discs, lumbar or cervical spine instability, bursitis, ACL Tears, rotator cuff injuries and more.
Visit Our Website
For more information about Prolotherapy and other Regenerative Orthopedic techniques, please visit our website at drfields.com, where you will find many, many articles that describe the various conditions effectively treated with Regenerative Orthopedics.
Similar to NSAID's, cortisone injections are another common treatment that can end up destroying the joint. Find out more by reading articles we have written about the effects of cortisone. Click here.
We Would Be Happy to Answer Your Questions!
If you have any questions about Regenerative Orthopedic treatments like Prolotherapy, PRP, and Stem Cell Therapy, please contact us by calling 310-453-1234.