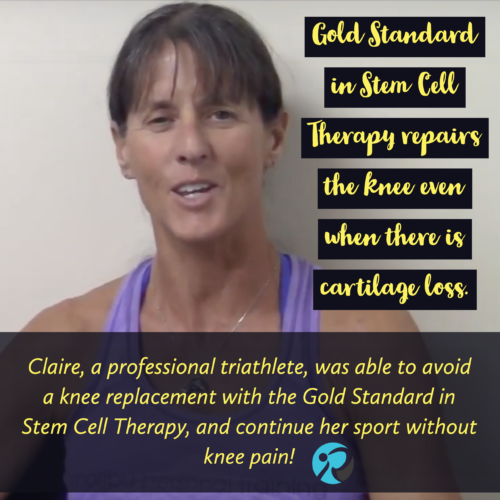 Most orthopedic surgeries for joint pain do not require a quick decision. That is why they are called elective surgeries. The surgeon, the hospital, or you can choose whether or not to have them.
Remember that once the surgery is done, it cannot be undone. Surgery also requires time off of work and rehabilitation time.
Try Conservative Treatments First for Joint Pain
Before you rush into anything, consider your options. Begin with conservative treatments. Look into non-surgical therapies too.
Regenerative Orthopedics Are Great Non-Surgical Alternatives
Non-surgical alternatives, like Regenerative Orthopedics, are great treatments that are effective at repairing joint conditions that keep people from doing what they love. Even if you have seen an Orthopedic Surgeon, you should also see an experienced Regenerative Orthopedic physician for an evaluation.
Are you suffering from arthritis joint pain? Regenerative Orthopedic treatments, like Stem Cell Therapy, PRP, and Prolotherapy, can stop joint pain without surgery. Studies show that these treatments are "effective at reducing pain and improving the functional status and quality of life in patients with knee osteoarthritis."1
Prolotherapy Has a Track Record of Reducing Joint Pain
Prolotherapy is one type of Regenerative Orthopedics used to treat painful joint conditions like arthritis. And it's not a new therapy either. Prolotherapy has been around since the 1950s and has been studied quite a bit. The treatment is still getting positive results in the studies. Researchers demonstrated once again just this year that Prolotherapy reduces pain and improves the quality of life of those who receive it.2
The majority of patients do great and are at least 80-90% better.  Those are great results, especially considering that surgery is not required to achieve them! Less pain, more function, and no surgery.
Once the OrthoRegen® team lets you know you are a good candidate for Regenerative Orthopedics, the treatments can begin. Four or five treatments are generally required. Virtually no downtime is necessary. Plus, you don't have to have weeks of therapy. Regenerative Orthopedics helps you get back to the activities you love quickly!
Remember that it is your body and you should feel comfortable with the decision on how to treat it.
Ultimately, the decision is yours.
To Learn More Contact Us Today! It's Free
1 Sert, Alketa T., et al. "The Effects of Dextrose Prolotherapy in Symptomatic Knee Osteoarthritis: A Randomized Controlled Study." The Journal of Alternative and Complementary Medicine 26.5 (2020): 409-417.

2 Sit, Regina Wing Shan, et al. "Efficacy of Intra-Articular Hypertonic Dextrose (Prolotherapy) for Knee Osteoarthritis: A Randomized Controlled Trial." The Annals of Family Medicine18.3 (2020): 235-242.